Lipofilling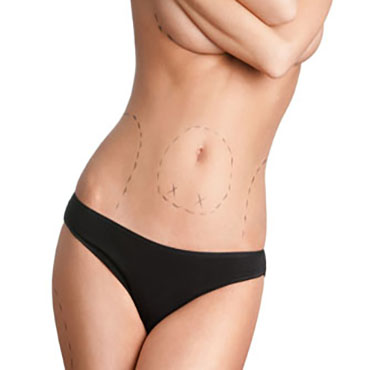 Concern
Many people are not satisfied with the silhouette of their body and would like to augment some areas while reducing others. For these people, a modern plastic surgery technique is lipofilling. With lipofilling, body areas that need more volume are augmented by injecting the patient's own body fat that has been harvested from areas with excess fat. Typical sites for harvesting fat cells are the upper inner thigh or the lower abdomen.
Treatment
Under general anesthesia, the patient's fat cells are injected into the affected areas, the body will reabsorb part of the transplanted cells achieving a satisfying outcome after healing. Lipo-fillings may have to be repeated two or three times to achieve the desired effect.
Hospital Admission:             1 day
Recuperation Time:              2-3 weeks
Post Surgery
Compression garments must be worn for 3 – 6 weeks. During the first two days after surgery, some watery fluid may bleed out of the small incision. Lymphatic drainage massage is recommended.