Brazilian Butt Lift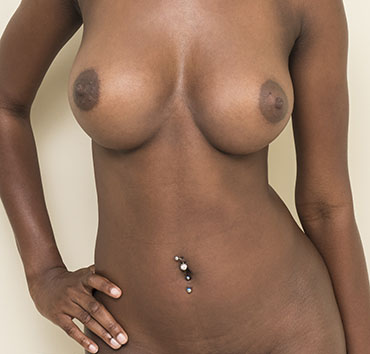 Concern
More and more women have the desire to have a more pronounced buttock. The Brazilian Butt Lift is an augmentation of the buttocks with fat that has previously been harvested from an area of the patient's body that has excess fat.
Treatment
Under general or spinal anesthesia, the patient's own fat cells are first harvested by liposuction of the waist, flanks and if desired, the belly and re-injected into the buttocks. In order to achieve a significant increase in buttocks size, a large amount of fat must be removed from other parts of the body where excess fat is stored. It is possible to safely deposit up to 1000cc in each butt cheek if the patient has enough fat to harvest. This procedure may have to be repeated until the desired size is achieved. With modern methods of fat refinement and filtration and a subtle re-injection technique, 70 to 80% of the re-injected fat will remain, creating a fuller buttock and curvaceous figure.
Hospital Admission:                       Outpatient
Recuperation time:                        2-3 weeks
Post-Surgery  
The patient must wear a compression garment for at least 3 weeks.   Lymphatic drainage massage is recommended.